If I have a cosmetic weakness it has to be for perfumed soap! It's not only yummy to bathe in, but put enough around in cute little dishes and the bathroom smells fantastic. I could spend days in Bed Bath and Beyond.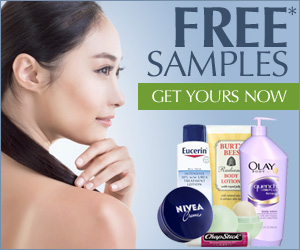 There's so many different things to try. Body washes and splashes, bath oils and salts and bubbles, candles that turn into lotion, lotions that turn into soap, poofs, and scrubs, and pillows for the bathtub…. Yep, it's my guilty pleasure.
Someday, I want a bathtub big enough to wade in, with a skylight, hydrojets, 8 showerheads, and shelves everywhere loaded with every kind of bath accessory you can imagine! Make a note of that Joey. 😉
Free Soap, Body Wash, & Shower Gel Samples

Click any link to get your Free Stuff now!